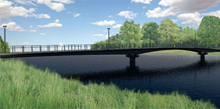 The Homes on North River Road, on a quiet cul-de-sac, a few blocks from the planned Pedestrian & Bike Bridge over the Rideau River at Donald St.Uniquely near recreation, business and government.
A gem of a location,close to everywhere... walk, bike, bus to the Market, Beechwood and Elgin Streets U Ottawa and Carleton U.
Easy access to major transportation.
Located on the corner of North River Road and Drouin Avenue
CALL: 613-820-1040
EMAIL: info@thesherbrookepeople.com
CONVENIENT TO:
SHOPPING, CAFES, RESTAURANTS
| | |
| --- | --- |
| Byward Market | Beechwood Street |
| Rideau Centre | New Edinburgh |
| Elgin Street | St Laurent Shopping Centre |
EDUCATION
| | |
| --- | --- |
| Ottawa-Carleton District School Board | Ottawa University |
| Ottawa-Carleton Catholic School Board | Carleton University |
NEARBY ATTRACTIONS
Rideau River
National Gallery
River Road Park
National Arts Centre
NCC Bike & Jogging Trail
Festivals
Rideau Tennis Club
Museums
Rideau Canal
HEALTH FACILITIES
| | |
| --- | --- |
| Ottawa General Hospital | Riverside Hospital |
| Montfort Hospital | CHEO |